So you've been seeing the phrase thrown about here and there and you wonder when you will learn how to create "8-bit music". Well, today is your lucky day because, in this article, we will teach you how to make 8-bit music.
Before we look into making 8-bit music, we have to understand what 8-bit music is and look at a bit of its backstory. So, without further ado, let's answer the first question: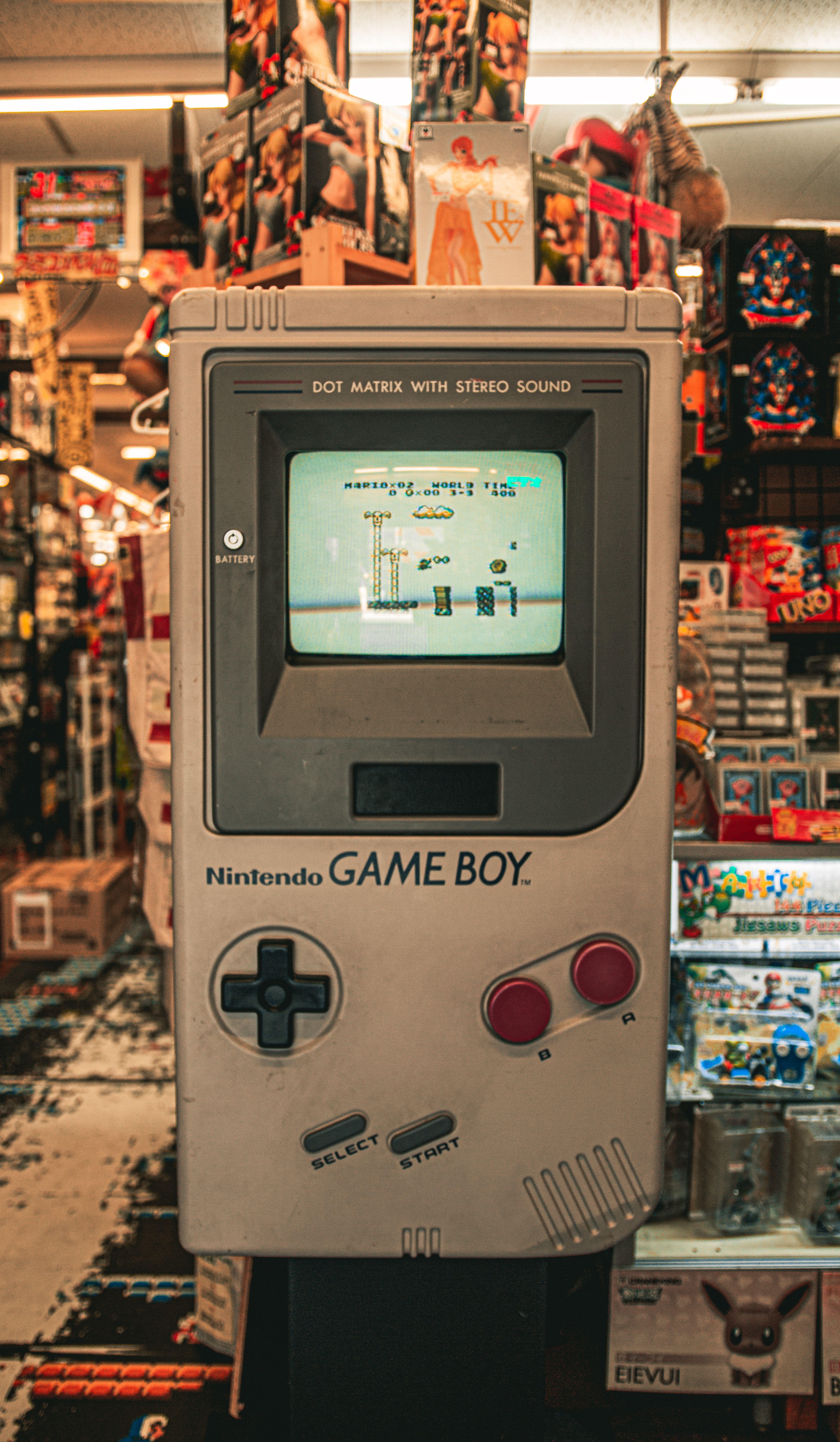 What Is 8-bit Music?
As opposed to other genres and types of music, 8-bit music is not classified by its sound, but by the uniqueness of the technology used to produce that sound.
Also known as "chiptunes" or "chip music", 8-bit music is formed using the same technology that songs used in old video games used. The likes of Nintendo and Game boy. 
When these old games were created, the technology we use in making music today was not available. The only thing that had was a tiny computer chip that could only process 8 bits of information per time.
Because of this limitation, the sound engineers of that time had to maneuver their way through creating music. So, they created music using for channels. Two of the channels were used for treble voices, the third channel was dedicated to bass, and the last channel was to produce some gritty noises.
Why Do People Want To Make 8-bit Music?
Why do you want to learn how to make 8-bit music? Honestly, no one can really tell why people like what they like. What we do know, however, is that there are a lot of people who are into 8-bit music, some of which are gamers.
In fact, in Los Angeles, California, there is a community strictly for 8-bit musicians. They are called "Obsolete". The name, obviously, was chosen as a result of the fact that the technology they make use of is obsolete.
This community runs a monthly showcase every month. Just think about it like a party filled with 8-bit musicians. If you live in LA, this is definitely something that we think you should check out. Being in a place with people of like minds is very beneficial to progress.
How To Make 8-bit Music
Now, forget all you might have been told, making 8-bit music is not that difficult. Yes, it's not the easiest thing in the world. But with a lot of creativity, you should be able to get the hang of it in no time.
Choose Your Program — Step 1
For Beginners
The first step involved in creating 8-bit music is to choose the right program for you. If you're a beginner, we would suggest you start with a simple DAW, which is an acronym for Digital Audio Workstation. It can also be called "modern composition software".
The reason why we suggest you start with this as a beginner is because they are usually more user-friendly and intuitive to use, compared to other music applications. Yes, a DAW might still be a little challenging. However, it's definitely the better option.
DAWs allow you to make music by playing different notes, instruments, and effects. Another great thing about DAWs is that you can find a ton of them for free online. All you need to do is download the software you feel works for you, and you're good to go.
So that you don't get lost in the potpourri of free programs available to you, we've brought you the video below. It's a compilation of the 5 best free Digital Audio Workstations. Hopefully, it helps streamline your options, making it easier for you to pick one.
For More Advanced Musicians
If you feel like you've gone past the level of Digital Audio Workstations and you're ready for a step up, then you should consider getting a music tracker.
Although music trackers are more difficult to navigate than DAWs, they give you a lot more control over your music. This is what most advanced "chiptune artists" (yes, that's what they're called) use.
Like with DAWs, you can lay down notes and different sounds to make your sounds. The difference between the two is that on a DAWs they are shown as the instruments and the different sounds, while on music trackers they are displayed as a list of letters and numbers.
While that can be a little confusing, once you get used to it, you can do a lot more with a music tracker compared to a DAW.
Because you're just getting into it, we suggest you try out with free software instead. If you then use it for a bit and think you can make something out of it, then you can upgrade to paid software.
Below is a video that teaches you how to navigate and create your own chiptune using MilkyTracker, a free music tracker software.
Mobile Instead?
Alright, so the apps we've been talking about have all been for laptops and PCs. But what if the only thing you have is your phone? Well, you're not left out. There are also music tracking apps available for mobile download.
Just like the music trackers available for desktops, these are still not very user-friendly. However, if you're just starting out, using a mobile app might not be a bad idea. This way, you can get a lot more practice by using the software wherever you are.
Phones, unlike desktops, usually have a lot of compatibility issues. Therefore, we suggest you do a quick search on the availability of a free music tracker for your particular device. Hopefully, you find one that's good enough for you. 
Do It All Online
If you prefer a situation where you don't have to download any software, then online chiptune makers are what you want. The great thing about these is that they can run natively on most internet browsers, and they have easy-to-use interfaces.
Well, this is because the programs as a whole are not complex. If you're looking at doing this professionally, then this won't be good enough. However, if you're just a hobbyist doing this for fun, then using a less complicated chiptune maker is ideal.
If you're interested, check out these two sites: Chirp and BeepBox.
Getting Your Sound — Step 2
Using VST Plug-ins
Now that you've chosen the software you want to use, the next step is to get the actual 8-bit sounds. To do this, you're need something called Virtual Studio Technology. It's a plug-in that you add to your chosen software which comes with the basic chiptune sounds you'll need.
Just like the apps we talked about earlier, there are free and paid versions of VSTs available. We would have loved to pick one and tell you to run with it but it's not that simple.
Now that you've chosen your preferred software, you have to look for the VSTs that work best with that particular software. That way, you don't get any issues down the line.
If you opted for a mobile or an online chiptune maker, then you're in luck. You most likely would not need to install and VSt plug-ins because most mobile apps and online platforms already come with the basic sounds you'll need pre-installed.
Uploading Directly From Gaming Consoles
There are some people who prefer their chiptunes to be authentic, that is, to be made with the same game consoles they were originally made with. If you're one of those people, then you can produce your very own sound from your old gaming console or computer.
To do this, though, you would need some equipment. We advise that you first get background knowledge of creating 8-bit music using downloaded sounds. This is because, for a beginner, this process might be a little cumbersome and tiring.
If you're feeling up for it, then you'll need to make research on the type of hardware you'll need to get for the particular console you're trying to record from. You should find tutorials on what you'll need and how to use it.
Let's Make An 8-bit Song — Step 3
Alright! Now that we've gotten the basics, it's time to actually make some music. Some 8-bit music!
Listen To Other Artistes — Step 1
Just like every other art form, listening to other artists is a great way to get inspiration to create your own song. Also, listen to chiptunes made with different sounds from different consoles.
This would give you a rough idea as to what sounds you prefer and what sounds work best for you. Then you can use this information to decide what console and what style of music you're going to create for yourself.
Create The Melody — Step 2
With the idea of the console and the type of sound on lockdown, the next thing to do is to create a melody. The melody of your sound is the foundation of your song. It should not only be simple, but it should be entertaining and very memorable.
Now, melodies might not come when you expect. So, ensure you keep a recording device near you so that when the melody does come, you can easily save it. You don't have to go out and get a recording device, your phone should work just fine. 
Still struggling with creating a dope melody line? Watch the video below to learn 3 best tricks to help you create good melodies.
Start Adding A Few Notes — Step 3
The melody is catchy, it's dope, it's sorted. However, that's not the whole of the song. To create actual music, you'll need to add some notes to the melody you've just created.
This is where you begin to notice the difference in the program you chose. With a VST plug-in, it's easy to simply match the notes to the sounds of the melody.
Without a VST plug-in, you'll need to first adjust the program to match the specification of the sound chip that you're trying to replicate.
This process might feel a little complicated and stressful. However, all you need to do is have some patience and keep trying. With enough practice, you'll be laying down notes for fun!
Play Around With Some Effects — Step 4
Don't be scared to play around with some effects, you never know if you might strike gold. The great thing about being a beginner is that no one expects you to come out with the best. So, no pressure, just have fun.
Add arpeggios, add tremolos, add vibratos. These are just a few of the effects you can play around with. Look at tutorials online to find more and test them all out. See which of them works for you.
Prices pulled from the Amazon Product Advertising API on:
Product prices and availability are accurate as of the date/time indicated and are subject to change. Any price and availability information displayed on [relevant Amazon Site(s), as applicable] at the time of purchase will apply to the purchase of this product.
Save And Share — Conclusion
Now that you've gotten your music to well you're comfortable with it, save it and share it to whoever cares to listen. We know that us artists can be our biggest critics at times but you need to give yourself a pat on the back for this one.
Only a select few who start the journey end up where you are right now. You've completed your first chiptune and that's something to be proud of. Yes, it might not be the best in the world. But you'll definitely get better.
Remember, the journey of a thousand miles begins with one step.