We would have loved to give you a straightforward answer as to how long it takes to learn the piano. However, it's not that straightforward. There are a lot of different factors that determine how fast and well you learn, and what exactly "learned" is for you.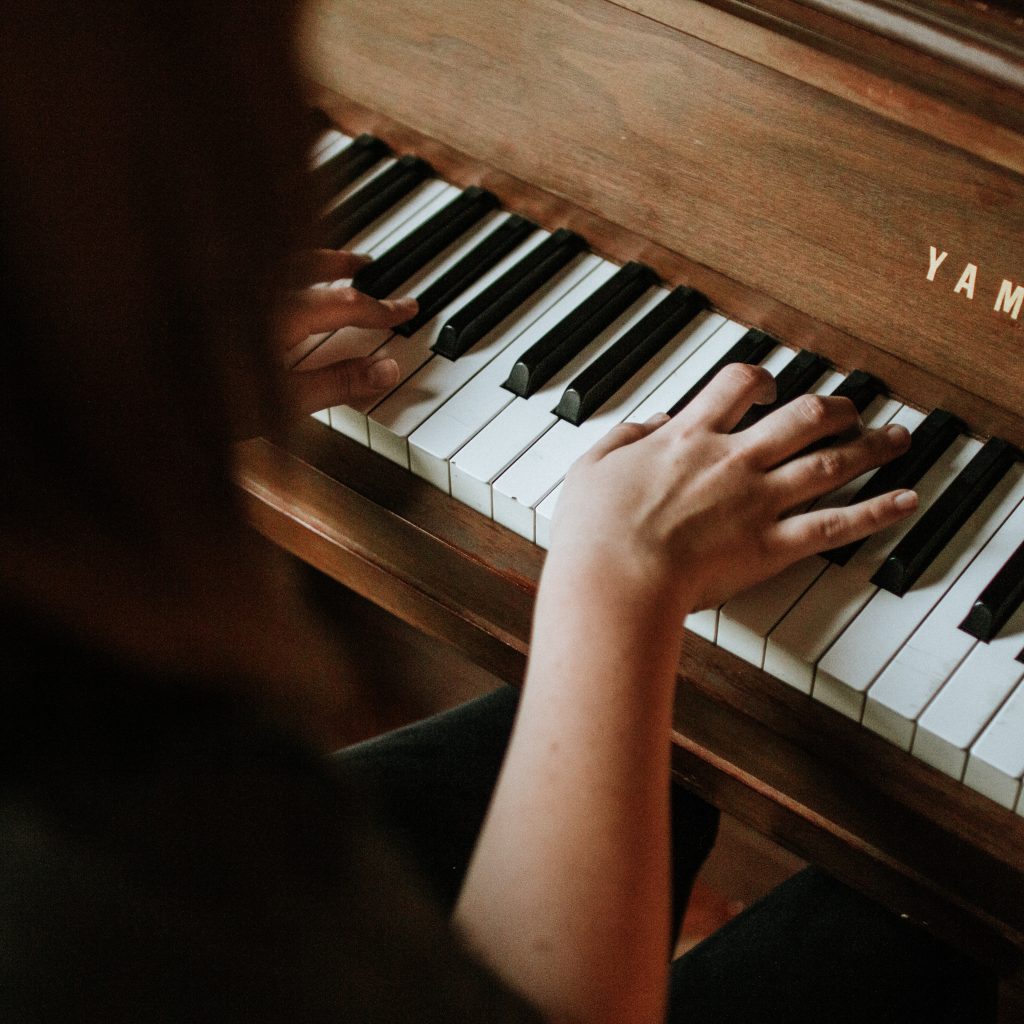 In this article, we would try to break it down to the simplest form in order to give you an idea of how long it will take you to get to different stages in your piano career. So, without further ado, let's get on with it.
Factors That Determine How Long It Takes To Learn The Piano
How Good Do You Want To Become?
The amount of time it'll take you to learn the piano is mainly determined by how good you want to become. If "playing the piano" to you means being able to play a few notes, a few chords, and maybe one or two songs, then you should be looking at a few weeks of learning, only. 
In fact, if you just want to learn how to play one song, you can search the song on Youtube, learn it, and you've learned the piano in a few minutes. 
However, if learning for you is becoming good enough to perform in front of an audience, being able to play really advanced pieces, then you should be looking at a much longer period of learning. 
There is a common statement among musicians that goes "the piano is the easiest instrument to play in the beginning, but the hardest to master in the end". And honestly, we actually agree with that notion. 
If you're looking at becoming the next Beethoven, then be ready to give in at least 10 years with constant practice.
How Much Time Do You Have To Practice?
Another thing you have to consider is how much time you have to practice. You cannot compare the time it would take you to learn piano if you're practicing once a week for 30 minutes to what it would take if you're practicing every day in a week for 3 hours. 
So, the amount of time you are willing to give into learning and practicing will ultimately affect how quickly you are able to learn the piano. The more time you give to practice, the faster you learn how to play. 
What's Your Background Experience In Music?
Another thing you have to keep in mind is your experience in music. Have you ever taken music lessons? Are you tone deaf? Can you already play another instrument?
The more knowledge you have about music in general, the faster it will be for you to learn how to play the piano. If you can already play another instrument, you already understand most things you'll need to learn and that shortens your learning time by a ton!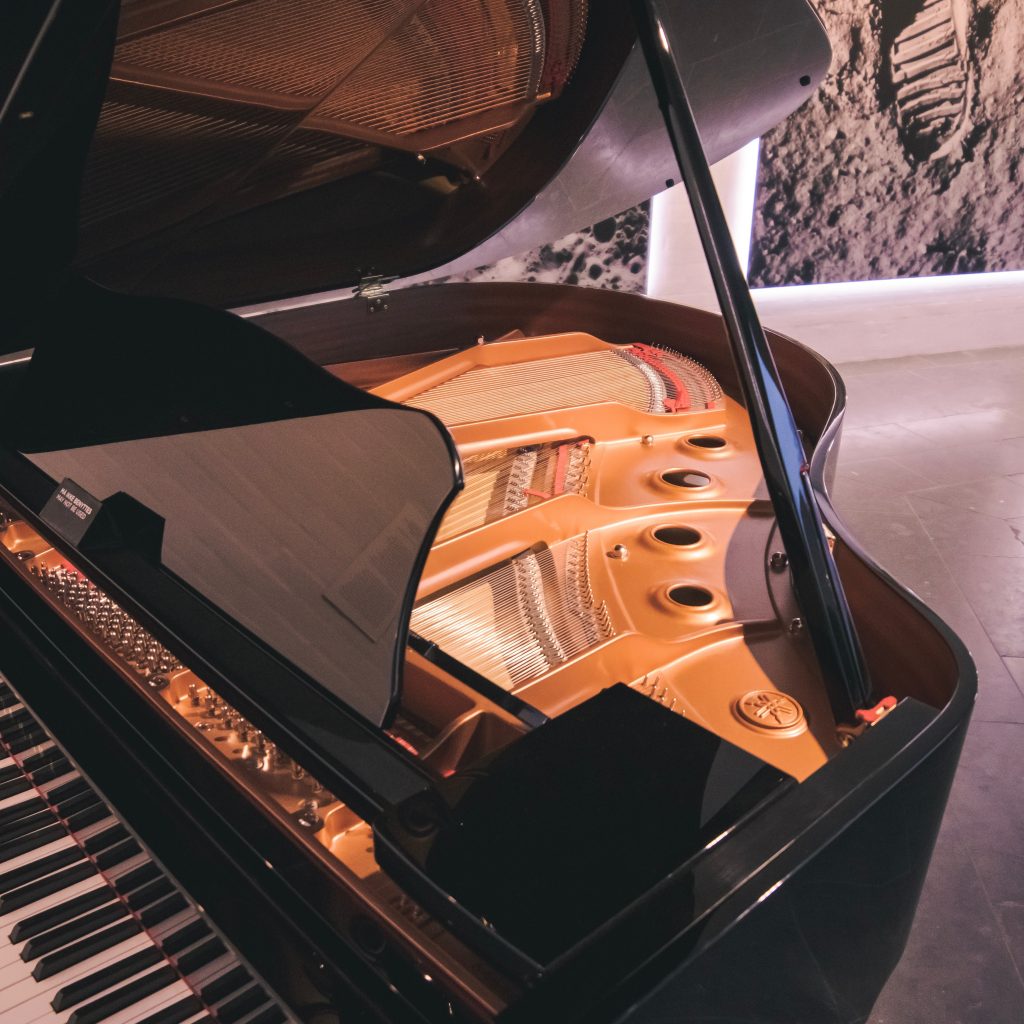 The 10,000 Hour Myth
We're sure you expected this. Anytime there's a mention about learning a skill, the 10,000-hour myth definitely has to show itself. So in a book written by Malcolm Gladwell, he says that it takes about 10,000 hours of practice to become a master of any skill. 
However, most modern-day scientists believe this to be a myth because of the many varying factors involved in becoming a master at any skill. In fact, many musicians who win the highest music awards most times have close to 25,000 hours of practice. 
But what we can derive from 10,000 hours is that basically, you need to practice for a boatload of time to become a master. 
However, you need to remember that not everyone gets to become a master. You can become a very good pianist, getting paid for major gigs, without being a "master". So that should definitely not discourage you. 
CHUYANG 61 Keys Keyboard Piano, Electronic Digital Piano with Built-In Speaker, Microphone, Sheet Stand and Power Supply, Portable Keyboard Gift Teaching Toy for Beginners
【Multifunctional 61 Key Piano】 This multifunctional keyboard piano is suitable for beginners to advanced and features 61 standard keys + charge function + piano function + dual speaker + recording / programming / insertion + volume / tempo + display + microphone + music stand + 10 Styles Music Rhythm +6 Demo Songs +16 Timbre Number

【Recording and Playback Function】 With MICROPHONE: Equipped with an external microphone that allows you to deliver a song or discreetly practice. professional, suitable for beginners to practice. Let your child enjoy wonderful music. Children can learn, play and let their child fall in love with the music

【Education Music Instrument】 Develop childrens interest in music from an early age, and let children have a good habit. Many different sounds, rhythms and melodies can play different music. With safe and environmentally friendly materials, fine craftsmanship and elegant edging design children are not harmed

【Electronic Organ Parameters】 Dimension: 29.9 inches x 7.8 inches x 2.9 inches. The musical instrument is made of environmentally friendly plastic, strong, non-toxic and safe for children to play with. Our pianos are powered by both electricity and battery (with charger, without battery), convenient and fast, and can be learned both indoors and out. Please use the supervision of adults, suitable for children from 6 years

【Musical Teaching Keyboard & Warranty】 Perfect for beginners to practice. Equipped with an external microphone, your children can enjoy wonderful music. Children can learn, play and let their child fall in love with music. 30-day full refund and 12-month warranty with friendly customer service
Prices pulled from the Amazon Product Advertising API on:
Product prices and availability are accurate as of the date/time indicated and are subject to change. Any price and availability information displayed on [relevant Amazon Site(s), as applicable] at the time of purchase will apply to the purchase of this product.
Conclusion
Now that you know, roughly, the amount of time it takes to learn the piano, it's time for you to go out there and actually start. Remember "the journey of a thousand miles begins with one step". 
It will be five years from now in five years, no matter what you do. So why don't you use it to learn the piano and get as good as you want to?
And remember, if you need any help, the music resource is here to help you out.