If you're asking which pianist was blind, you've come to the right place. We will delve into the life of a remarkable blind pianist who left an indelible impact on the world of music.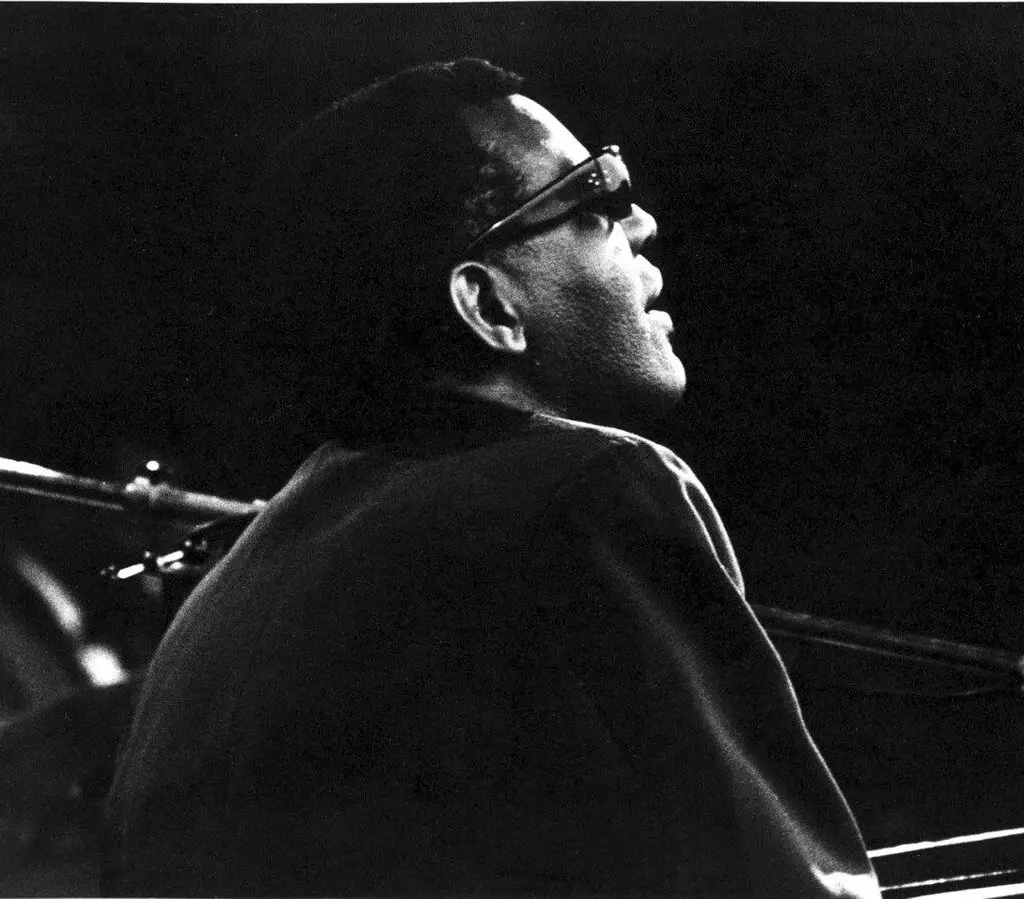 Identifying the Blind Pianist
When someone asks, "which pianist was blind?", several names might come to mind. Blind pianists have not only overcome immense challenges but have also revolutionized the realm of music. Here, we will focus on a few unforgettable talents.
Ray Charles: A Pioneer in Soul Music
Ray Charles is often the first name that pops into your head when you think about the question, "which pianist was blind?" Born as Ray Charles Robinson in Albany, Georgia, in 1930, he lost his sight around the age of seven due to glaucoma.
Even so, his inability to see never deterred him from pursuing his dreams. Charles went on to become not just a monumental figure in the realm of music but also a pioneer in genres like soul, R&B, and jazz.
His Early Life and Struggles
Ray Charles faced extreme hardships from the beginning. Born into poverty and then struck by blindness, life presented him with a multitude of challenges. However, he had an indomitable spirit and an innate talent for music that helped him overcome these obstacles.
At a young age, he was enrolled in a state-sponsored school, the St. Augustine School for the Deaf and the Blind, where he began his formal music education.
His Musical Achievements
From his early recordings in the 1950s to his numerous hit albums and singles, Ray Charles achieved significant milestones.
He blended various music genres, including gospel and blues, to create what would become known as soul music. Charles won 17 Grammy Awards throughout his career, and his song "Georgia on My Mind" is considered an unofficial anthem of his home state.
Learn More About Ray Charles
Documentaries about Ray Charles offer a more in-depth look at his life, achievements, and contributions to music and society. Films like "Ray" are excellent starting points for those who are keen to know more.
Listen to His Music
Music platforms like Spotify and YouTube have an extensive collection of Ray Charles's songs. From his classics like "Hit the Road Jack" to the deeply emotional "Georgia on My Mind," these platforms give you access to his diverse discography.
Listening to his music is one of the best ways to understand his artistic genius.
Read His Biography or Autobiography
Books about Ray Charles, including his autobiography "Brother Ray: Ray Charles' Own Story," co-authored with David Ritz, offer a comprehensive picture of the man behind the music.
These readings can provide you with detailed insights into his personal struggles, triumphs, and the experiences that shaped his remarkable career.
George Shearing: Jazz Virtuoso
George Shearing is another luminary worth discussing. Born in Battersea, London, in 1919, Shearing was blind from birth due to a congenital eye defect.
Despite this seemingly insurmountable challenge, he went on to become one of the most influential jazz pianists of his time.
Early Life and Musical Formation
George Shearing was the youngest of nine children, born into a working-class family. His father was a coalman and his mother a cleaner.
Despite the financial hardships, his family recognized his musical talents early on. He started formal musical training at the Linden Lodge School for the Blind, where he developed his foundation in classical and jazz music.
Accomplishments and Signature Style
George Shearing achieved fame both in his home country of the United Kingdom and the United States, where he moved in 1947.
His distinctive style often involved complex chords and a unique form of improvisation. He became renowned for creating the "Shearing Sound," a type of piano, vibraphone, and guitar blend that offered a new, rich texture in jazz music.
Over his career, Shearing recorded in multiple genres, received numerous awards, and collaborated with other jazz legends like Mel Tormé and Nat King Cole.
His Lasting Influence
Beyond his albums and performances, Shearing was also a composer. His composition "Lullaby of Birdland" remains one of the most well-known jazz standards to this day.
Shearing's contributions to jazz have left an indelible mark, influencing generations of musicians who followed him.
Discover George Shearing
To start exploring the world of George Shearing, begin by searching for his music. Online platforms like Spotify, Apple Music, and YouTube have collections of his work. Alternatively, you could purchase albums or digital downloads to enjoy his music in high quality.
Read Articles and Books Detailing His Life and Musical Journey
To understand Shearing's influences, techniques, and the life events that shaped his career, reading articles or biographies about him can be incredibly enlightening.
Books like "Lullaby of Birdland: An Autobiography," co-authored with Alyn Shipton, offer a first-hand account of his life and career.
Watch Interviews or Documentaries for Personal Insights
Visual media can also provide an intimate look into George Shearing's life. Interviews and documentaries featuring him will offer you a more rounded understanding of his personality, his views on music, and his approach to overcoming challenges.
Diane Schuur: The Living Legend
If the question "which pianist was blind?" has you ruminating, Diane Schuur is a name that deserves your attention. Born in Tacoma, Washington, in 1953, Schuur lost her sight shortly after birth due to complications from premature birth.
Nonetheless, her visual impairment didn't hold her back from achieving remarkable success as a contemporary jazz vocalist and pianist. With multiple Grammy Awards to her name, she stands as a living testimony to resilience and talent.
Early Life and Ascent to Fame
Diane Schuur grew up in a musical family, and her talents were evident from a young age. Encouraged by her parents, she began performing at local events and on television.
Her big break came when she performed at the Monterey Jazz Festival in 1979, where she caught the attention of legendary musicians like Dizzy Gillespie and Stan Getz. From there, her rise to stardom was nothing short of meteoric.
A Diverse Musical Repertoire
Schuur's vocal prowess extends beyond jazz to encompass pop, country, and R&B, making her a versatile performer.
She has recorded over 20 albums and collaborated with numerous esteemed artists, including Ray Charles and B.B. King. Her accolades include two Grammy Awards, which further underscore her significance in contemporary music.
A Continued Presence in the Music World
Unlike many artists whose careers fade over time, Diane Schuur continues to captivate audiences around the world with her soulful voice and exceptional pianistic skills. She performs regularly, both in the United States and internationally, cementing her status as a living legend in the music industry.
Explore Diane Schuur
The first step to becoming acquainted with Diane Schuur is to listen to her music. Streaming platforms like Spotify and Apple Music feature a wide range of her albums and singles, giving you easy access to her diverse body of work.
Attend One of Her Live Performances if Possible
If you have the opportunity, attending a live performance can provide you with a deeper appreciation of Diane Schuur's talent. Her concerts are known for their emotional intensity and virtuosic musicality, making them a must-see for any fan or aspiring musician.
Read Interviews and Articles About Her
For a more nuanced understanding of Schuur, consider reading interviews and articles that delve into her life and career.
These sources often provide invaluable insights into her perspectives on music, her life's challenges, and how she has navigated the complexities of fame and success despite her visual impairment.
For more articles on piano questions, click here: Piano Questions: Your Ultimate Guide to Understanding All About Pianos
Conclusion: Answering the Question "Which Pianist Was Blind?"
There are several pianists who were blind and have left an incredible legacy. From Ray Charles to George Shearing and Diane Schuur, these musicians have proven that limitations can be turned into extraordinary abilities.